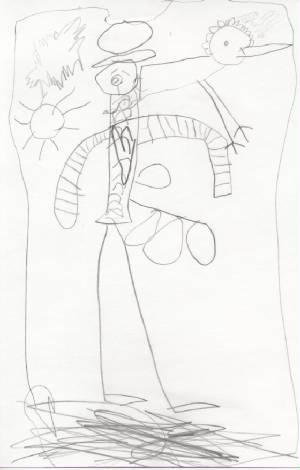 One day, we read, The Robot and the Bluebird by David Lucas. We loved the story and wanted to make a robot of our own so we made a plan and sketched what we wanted our robot to look like.
After many suggested names, we voted on naming our robot, Robot Kid.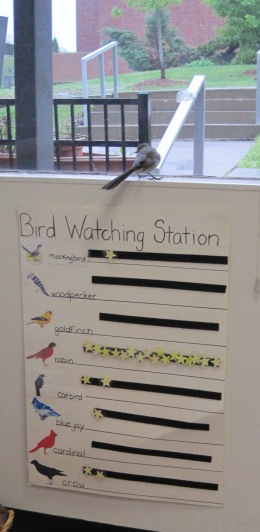 One day, a mockingbird flew into our classroom. We think the mockingbird was looking for the nesting materials that we had placed in Robot Kid's hat and body. We knew it was time to bring Robot Kid outside.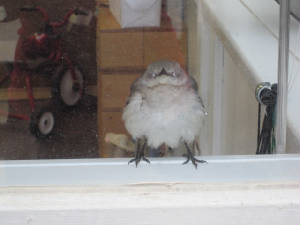 Everyone was looking for a camera. We all got to take pictures of the mockingbird sitting on the window sill looking outside.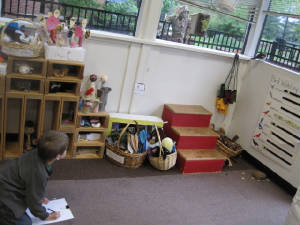 While some of us used the camera, some of our other friends sat with their clipboards and journals and sketched the mockingbird in the classroom.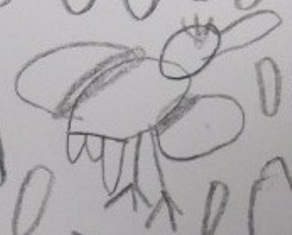 Can you tell from the sketch that it was raining? Good thing the mockingbird was inside our classroom!