Family Partnerships

Families are part of our community! During the course of the school year family members will be invited to share in scheduled activities but are always welcome to join us. Do you have a game to play, a story to read or a recipe to share? Do you have a pet to introduce? Do you play an instrument? Your jobs and hobbies are of interest to the children as well.

Your involvement can extend to off-site activities such as sharing family stories and photos for our newsletter ,donating favorite books to our class library , adding favorite family links to our web site or collecting real-life items for our prop boxes.

There will be times when families will be asked to donate items for special activities such as a cooking lesson. There will be a sign up sheet posted each month near our classroom door. We will also provide a family exchange board so families can communicate with each other. We value your culture, traditions and language. We look forward to a year of learning together!
Celebrating Together
Although the religious aspects of holidays are left for families to explore, we will share our heritage through music, songs, food, games and crafts .We'll learn more about each other and the world around us as we explore each others traditions and children's special holidays throughout the school year.
We'll also compare and contrast the ways in which we and our friends in Mexico,Peru and Turkey celebrate.
"Civilizations should be measured by the degree of diversity attained and the degree of unity retained."
— W.H. Auden, English poet (1907-1973)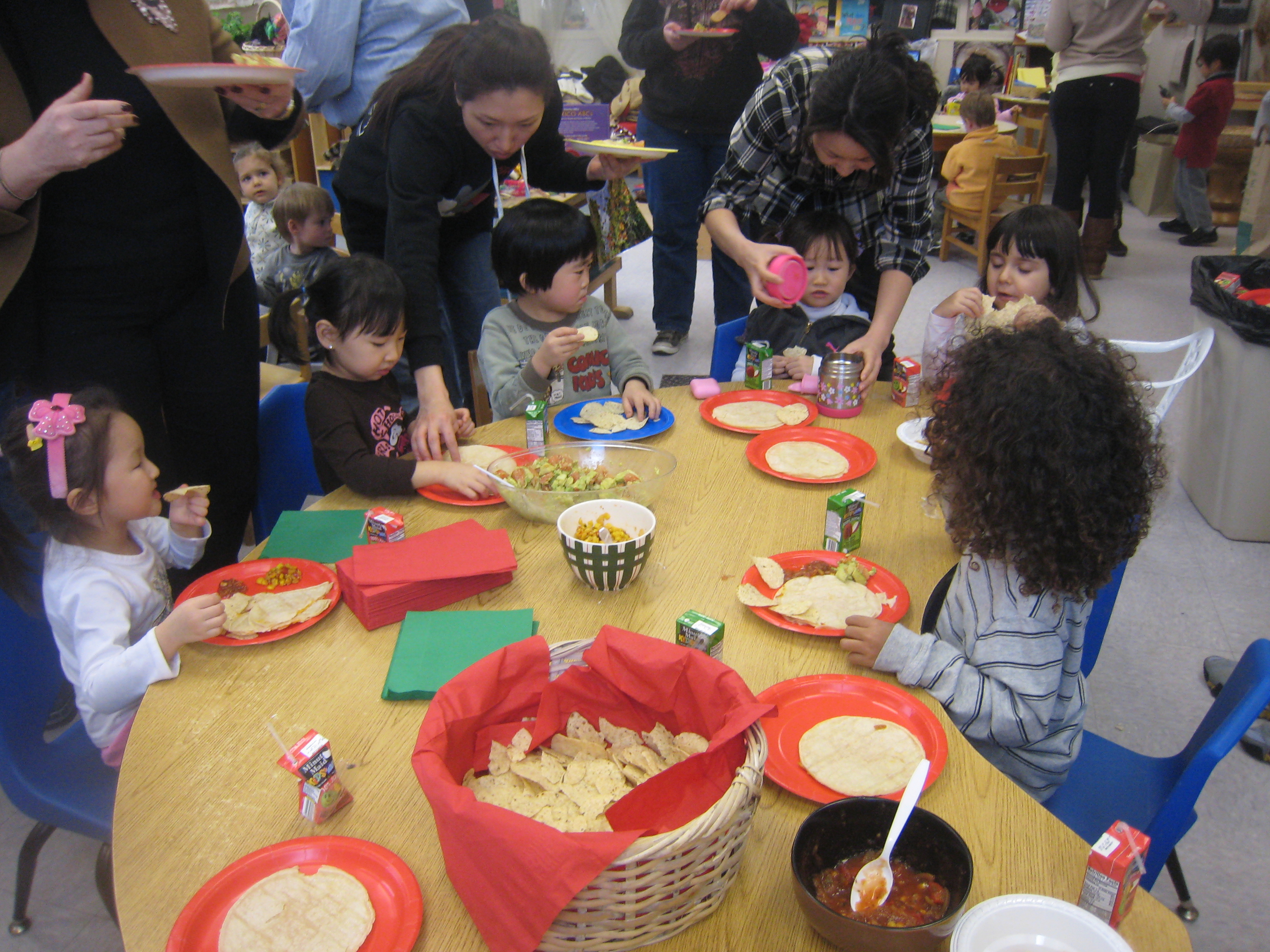 Collaborations

BCC is a "community" college. We foster that sense of community by encouraging interactions with the various departments in Ender Hall.

The Horticulture Dept. is like our second home…

We have our own table in the Ender Hall Greenhouse and are always welcomed there by faculty and staff!

Prof. Art Tolve ( AKA "Chef")always welcomes our visits to the kitchen to see "what's cooking".

And of course our friendly Public Safety officers are always welcome to visit with us.

The children are "Junior Green Team Members" and have been working with the students of Bergen Community College to help promote the college wide green initiatives inculding planting and maintaining the community garden. http://www.misshope.com/gogreen