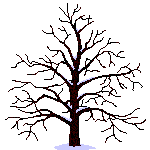 Hi Miss Hope,

We have been observing the signs of spring so far. I asked the signs of spring in this village to my students and they gave me very interesting answers that I have heard for the first time in my life. For example they say in spring sheep begin to give birth, especially in March. No other month is available for birth because sheep are supposed to go to meadow to eat grass in April. Otherwise, if there is a born in another month they will come to face the lack of grass. For my students the birth of sheep is the most specific sign of spring. Today one of my students' sheep has given a birth. You can see the twins have still has the umbilical cord. Another sign is that there is a flower named linaria and it grows only in the beginning of spring. I took its photo and sent to you. My students add that there is no snow, no ice but grass. That's all my students have got to say so far. We will go on observing the signs.

Click here to see the newborn twin lambs!
Let's Compare the Weather here in Paramus, NJ,USA
to the weather in Malatya,Turkey.......
( From Miss Duygu in Malatya
April 4th,2009)
My students listed some more signs of spring and I sent some pictures about the signs.
1 ) The villagers inoculate the trees in order to have delicious fruits. Also when they want to have two kinds of fruit in one tree they inoculate the trees. For example, they take plum tree and inoculate it with apricot tree and at the end they will have plum and apricot in one single tree. It is a kind of artificial semination. I sent the inoculated trees photo to you.
2) Some animals come back such as earthworms, moles, owls,cuckoo, ants, bees, snakes, scorpions.
3) Chickens are hatching.
4) Snow melts and the water in brook rises.
5) Partridges start to mate.
6) The colour of the soil changes.
7) Villagers start agricultural spraying in order to protect trees from insects.
8) Villagers plough the soil so that crabgrasses can not grow. After ploughing soil will be more fertile.
9) Trees will be in blossom.
10) Villagers plant barley, avena, rye, tomatoes, spinach, apricot trees,pine trees. They make a special area to plant them. I took the photo of it.
11) People celebrate
Hıdrellez
(old Turkish celebration of spring )
PS: We are preparing celebration programme for 23th of April,
National Independence
and
Children's Day
.
Miss Hope's Class: April 7th 2009
Signs of Spring Venn Diagram
created on Kidspiration Software
by, The children in Miss Hope's Class
(Click to enlarge)
Join in our Voice Thread conversation:
The children in Miss Hope's Class are "Habitat Helpers". Read the photo-journal below. Click on each picture individually to enlarge it and read the captions.Then click the tab buttons to turn the page.