The children wanted to investigate the side of the building near the greenhouse "where the big trees are."
They discovered many things to collect at the base of those trees!
The children wanted to return to "their" trees.

Children noticed the leaves falling and tried to catch them. A bench inspired a leaf jumping game and a tree with a curved trunk offered an invitation to climb!

(You will also hear Maya's tree song.)
Make your own digital slideshow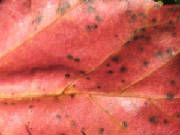 We Are Photographers,Editors and Writers
The children decided to create their own "Book of Colors". Using a digital camera,the children photographed colors they noticed in the community garden and the rest of our outdoor environment.
The children helped to upload the photos onto the computer and then selected the ones the wanted to use in the book. Using the Powerpoint program, children typed the color word that was represented by each photo.
Click, download an enjoy!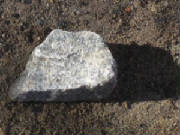 The children took a walk to look for shapes. Here are some photos of shapes they found. Download 2 copies,cut out the cards and play a shape matching game!