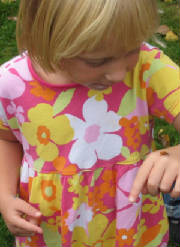 Workshop Participants:
Miss Hope's Workshop:
"What the Very Hungry Monarch Caterpillar Really Ate..
Flutter to this Monarch Butterfly workshop! Bring the thrill of discovery and the passion of learning right into your classroom. Participants will explore new ways to create exciting science based activities that are integrated into other subject areas including mathematics.literacy,social studies,arts,music,movement and more....."
Be sure to visit the Monarch Teacher Network table in the exhibit hall!

Great Resources for beginners:
Take a three day summer workshop!
You will be happy you did!
Adopt a "Virtual Monarch
How to plant common milkweed seeds
Nature Notes:
Resources for creating outdoor habitats Scroll to the bottom of the page for excellent links about creating butterfly gardens.