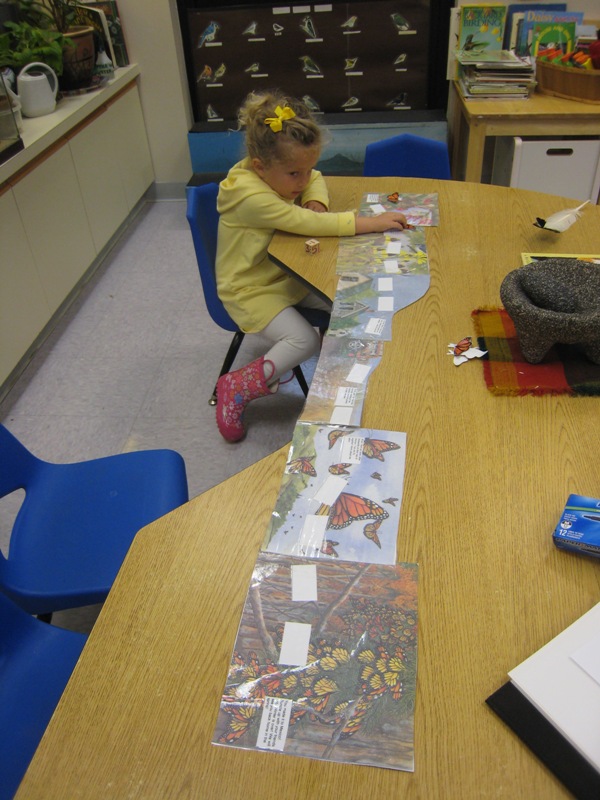 A migrating Monarch game using pages from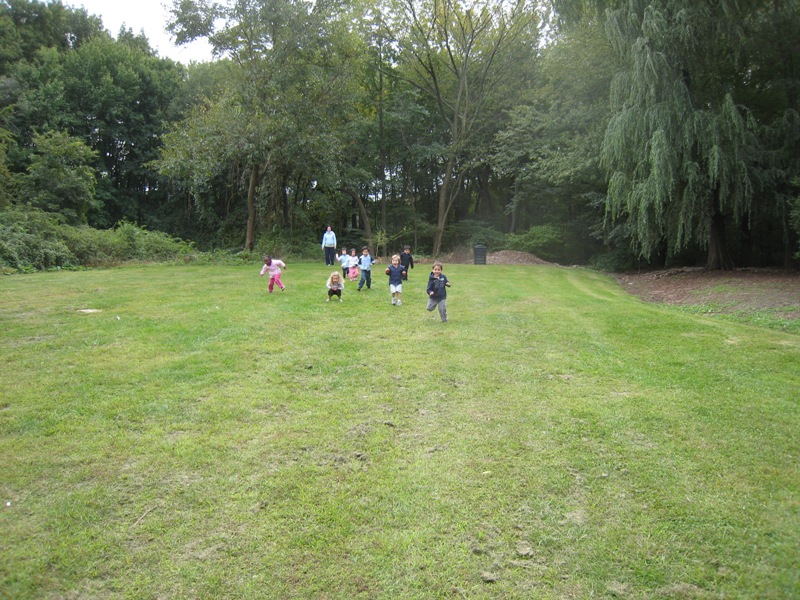 In the field, we play a game similar to "Red Light, Green Light". The children are Monarchs that are trying to fly to Mexico. When a teacher holds up a "danger"symbol ( Like a picture of a bird,a storm,a car etc.)
The Monarchs stop flying. When a teacher holds up the sunny day symbol...the Monarchs can continue on their journey to Mexico.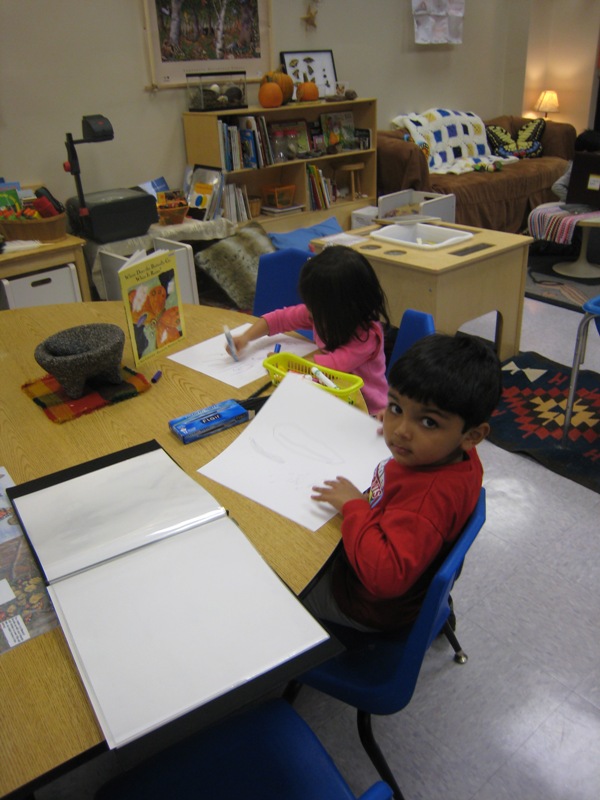 The children add another chapter to their Monarch Adventure book. Where do Monarchs go when it rains?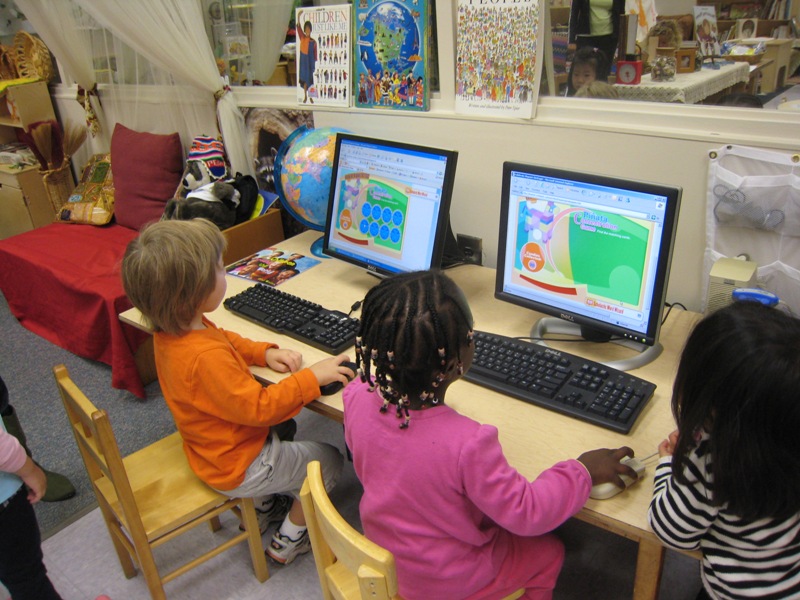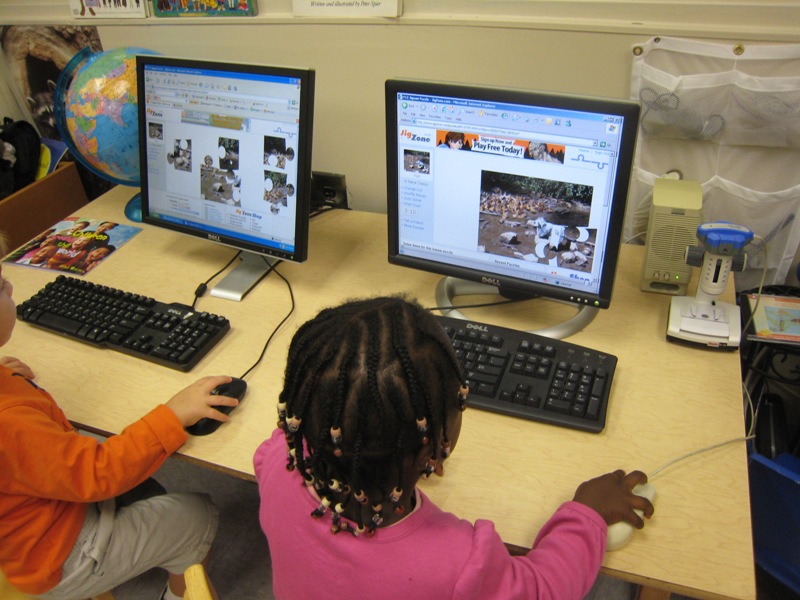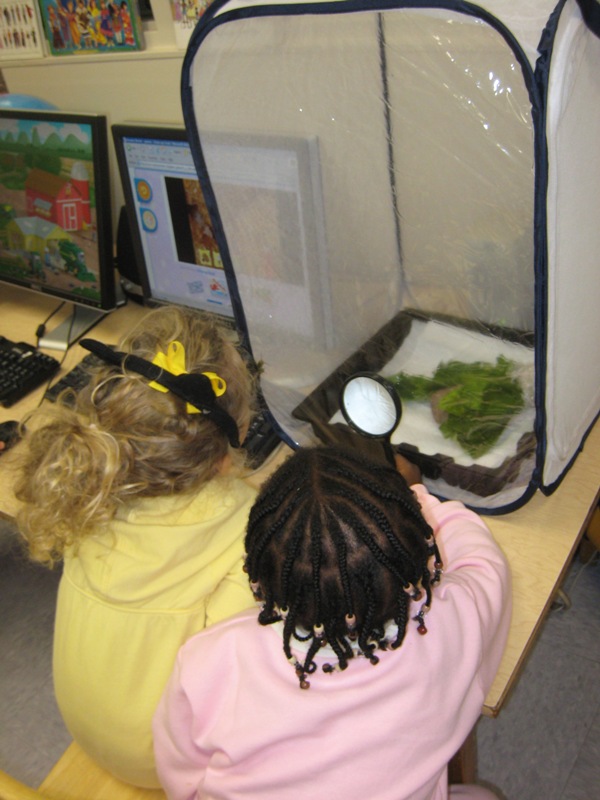 When will our last caterpillar pupate? "Hurry! You have to go to Mexico!"