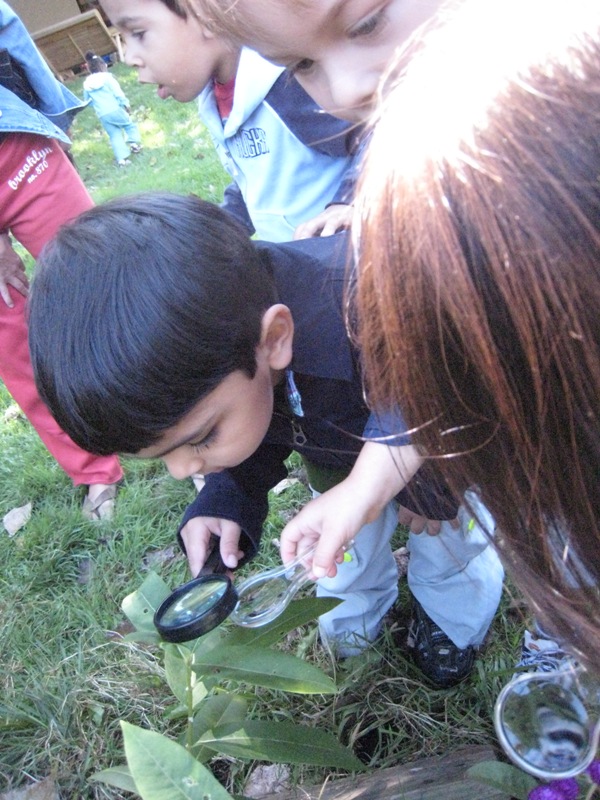 The children investigate the life of the Milkweed community.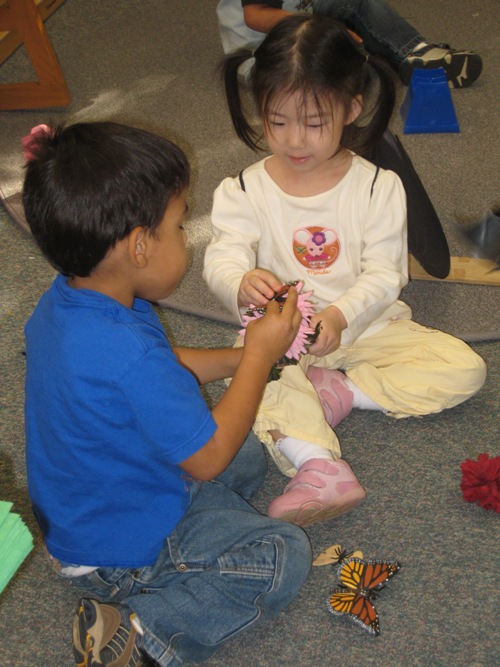 The children decide to recreate a Milkweed community in our Dramatic Play area.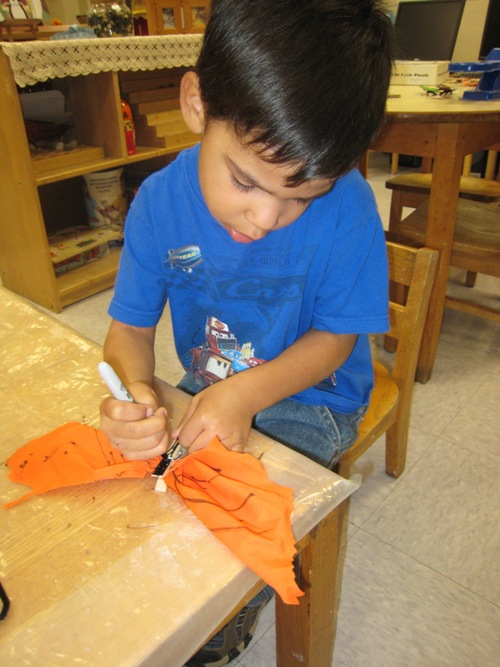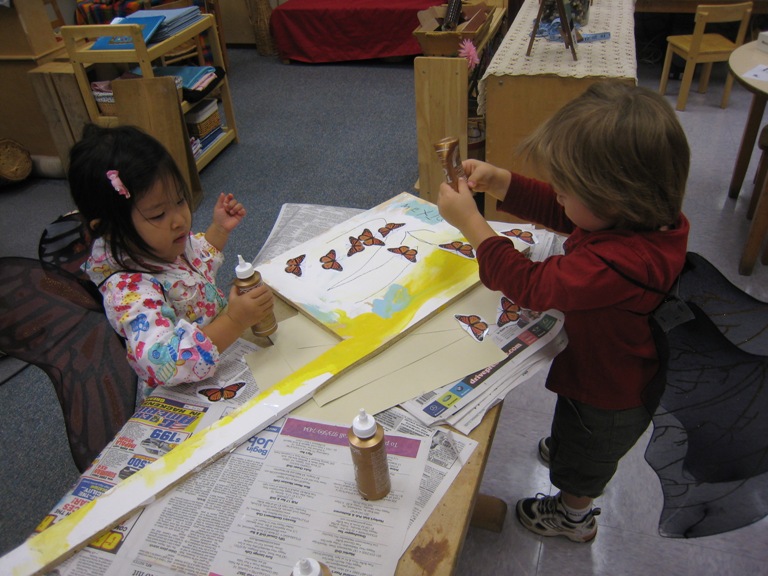 The children create a sign for Monarch butterflies at the woodworking table.
(It "lets the butterflies know how to go to Mexico".)
Click the Monarch butterfly to continue......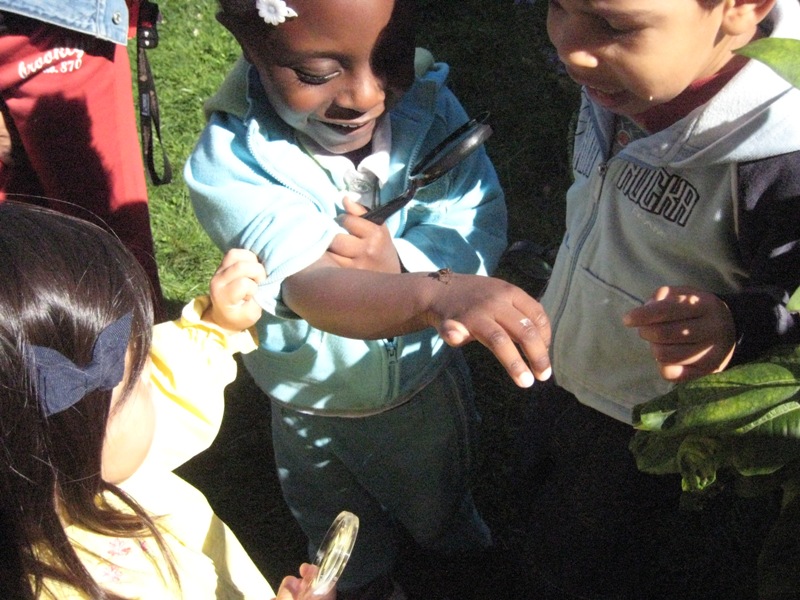 The children find Milkweed bugs eating Milkweed seeds.They notice that they are the same color as Monarch butterflies and that their feet tickle!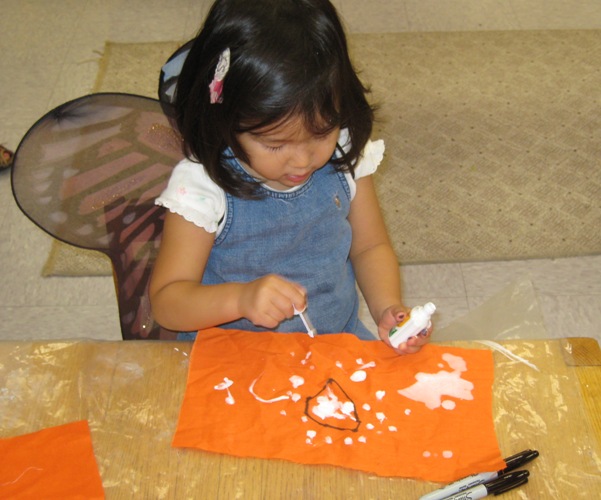 We paint material to create puppets... .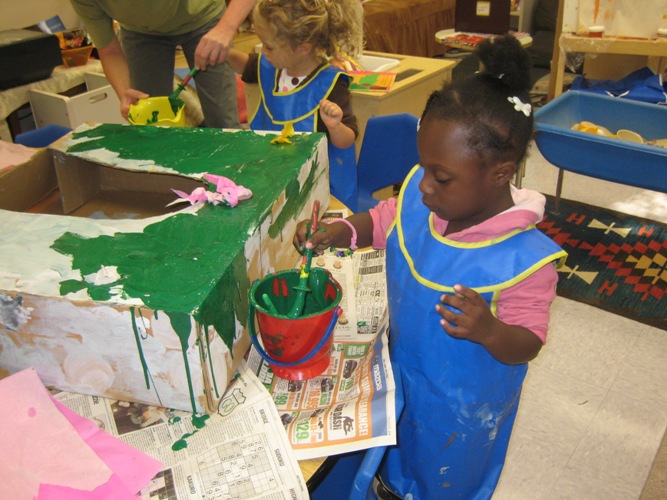 The children paint and collage a box to represent a garden ...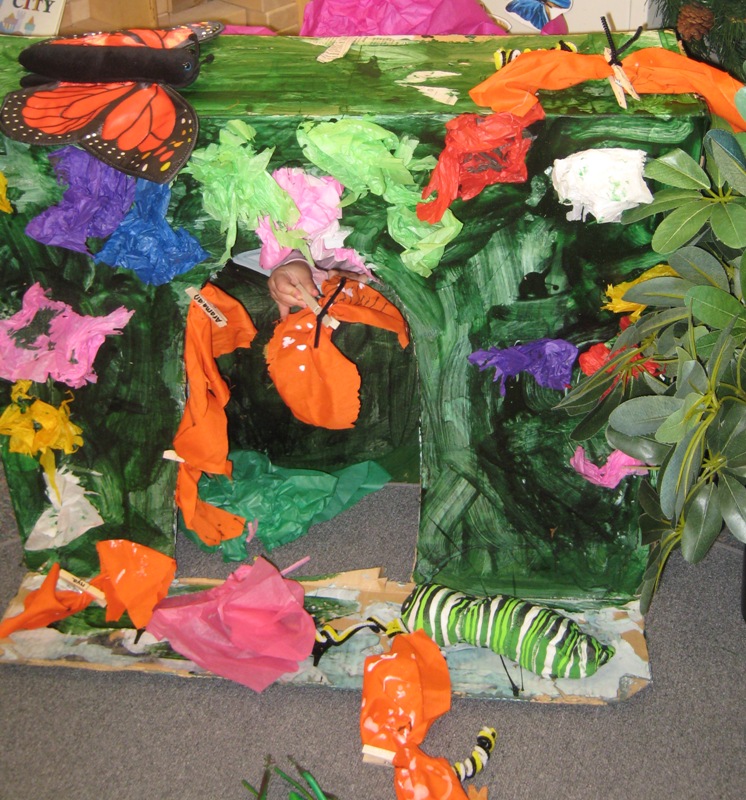 The children add insect and flower replicas to their creations...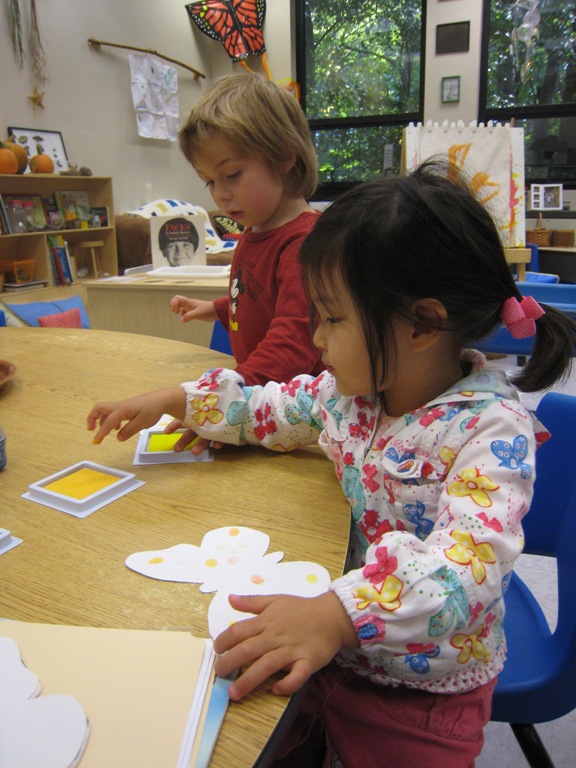 The children create Monarch butterflies to send to Mexico as part of the
Symbolic Migration
project.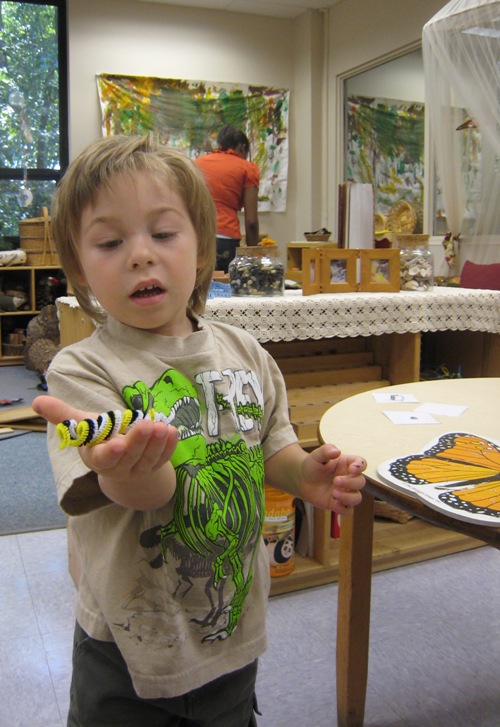 ..and twist pipe cleaners into caterpillars..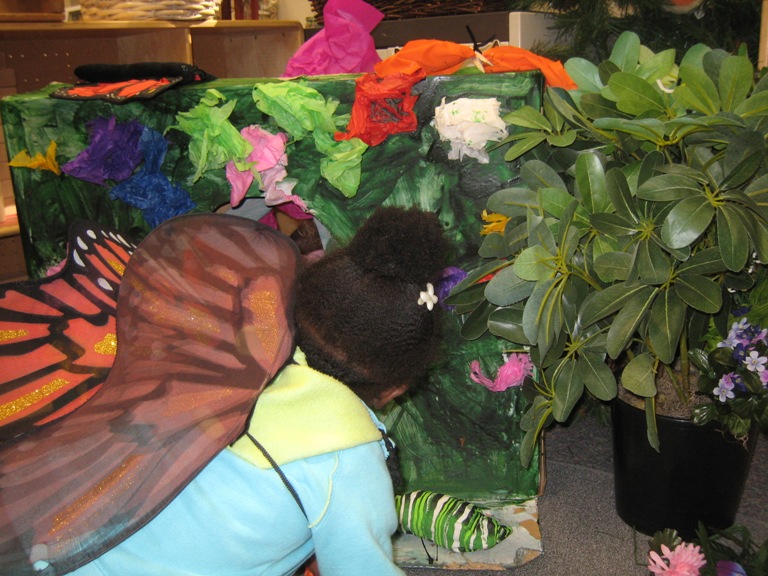 Time to pretend!