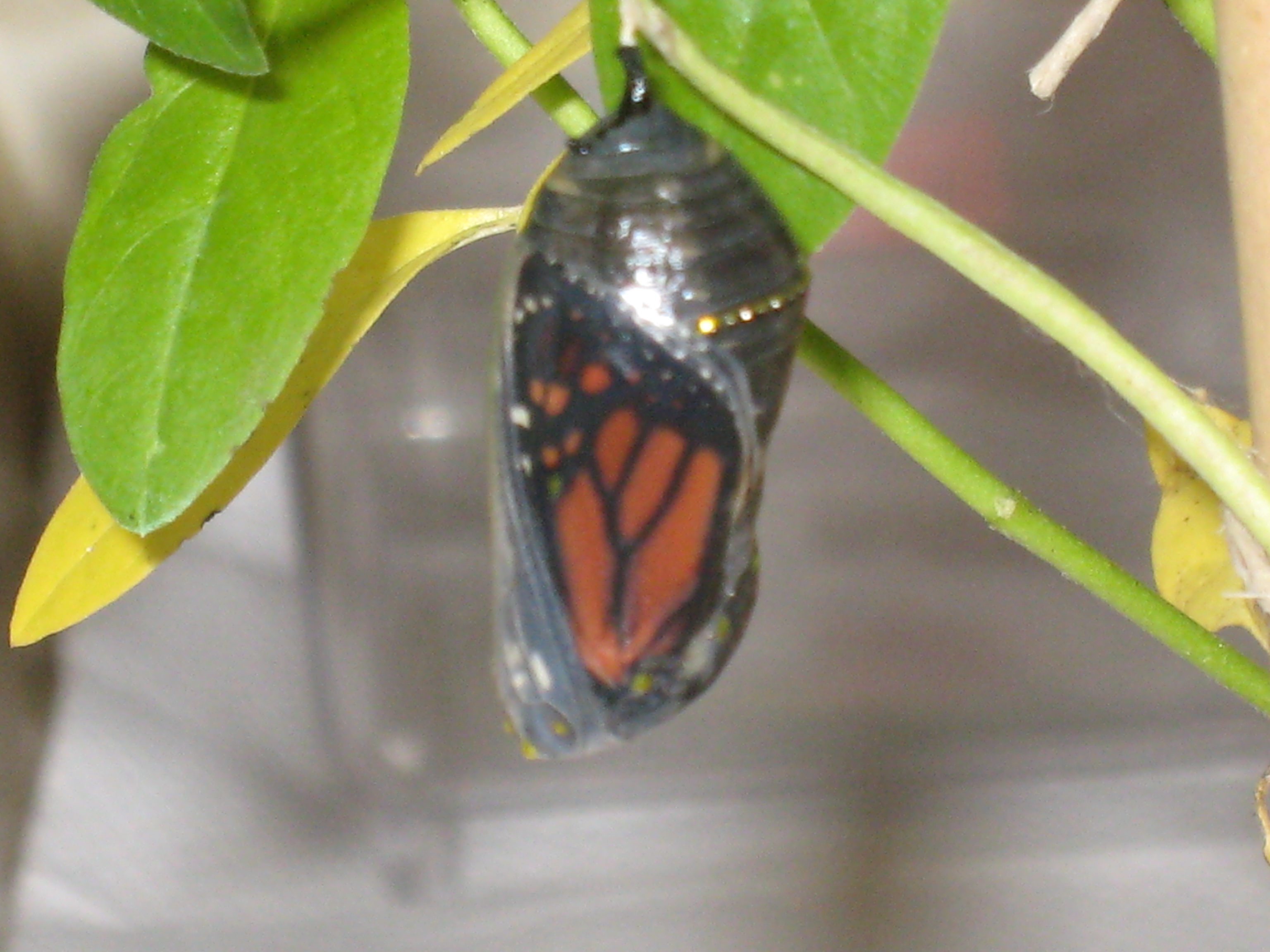 It's a very special day for the chrysalis that the children brought inside.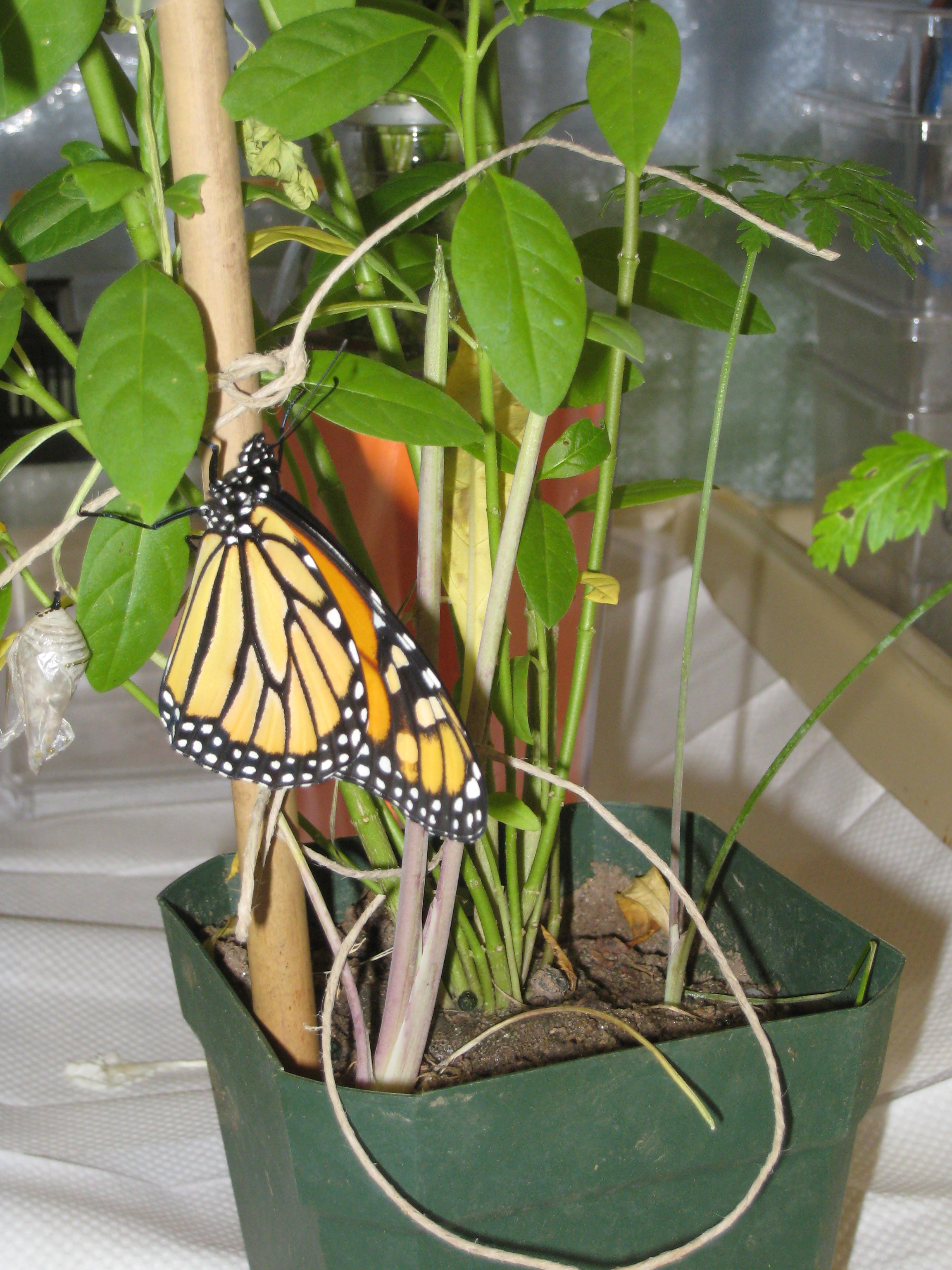 It emerged as a beautiful butterfly!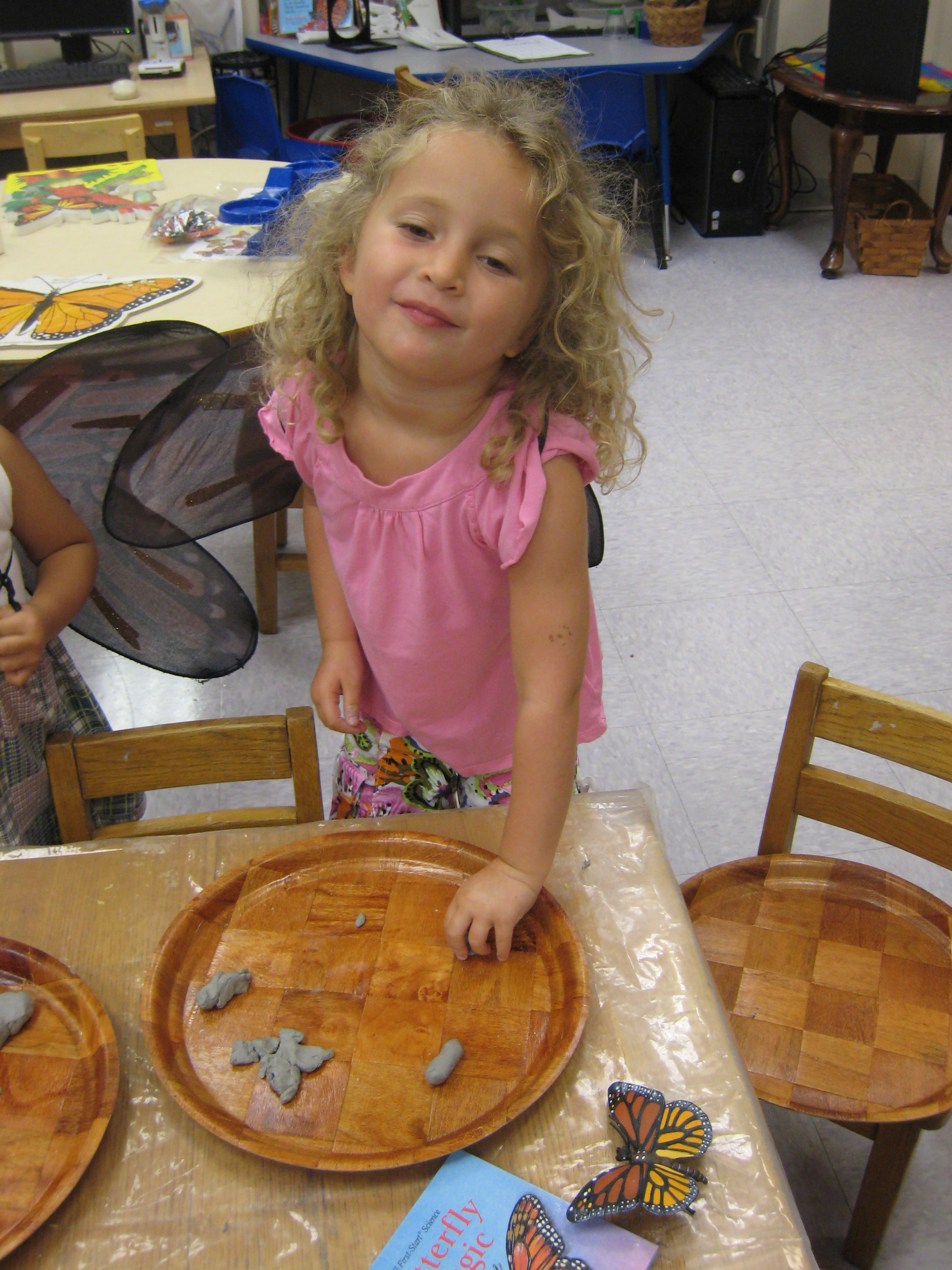 The children represent eggs,caterpillars and butterflies using clay and other media.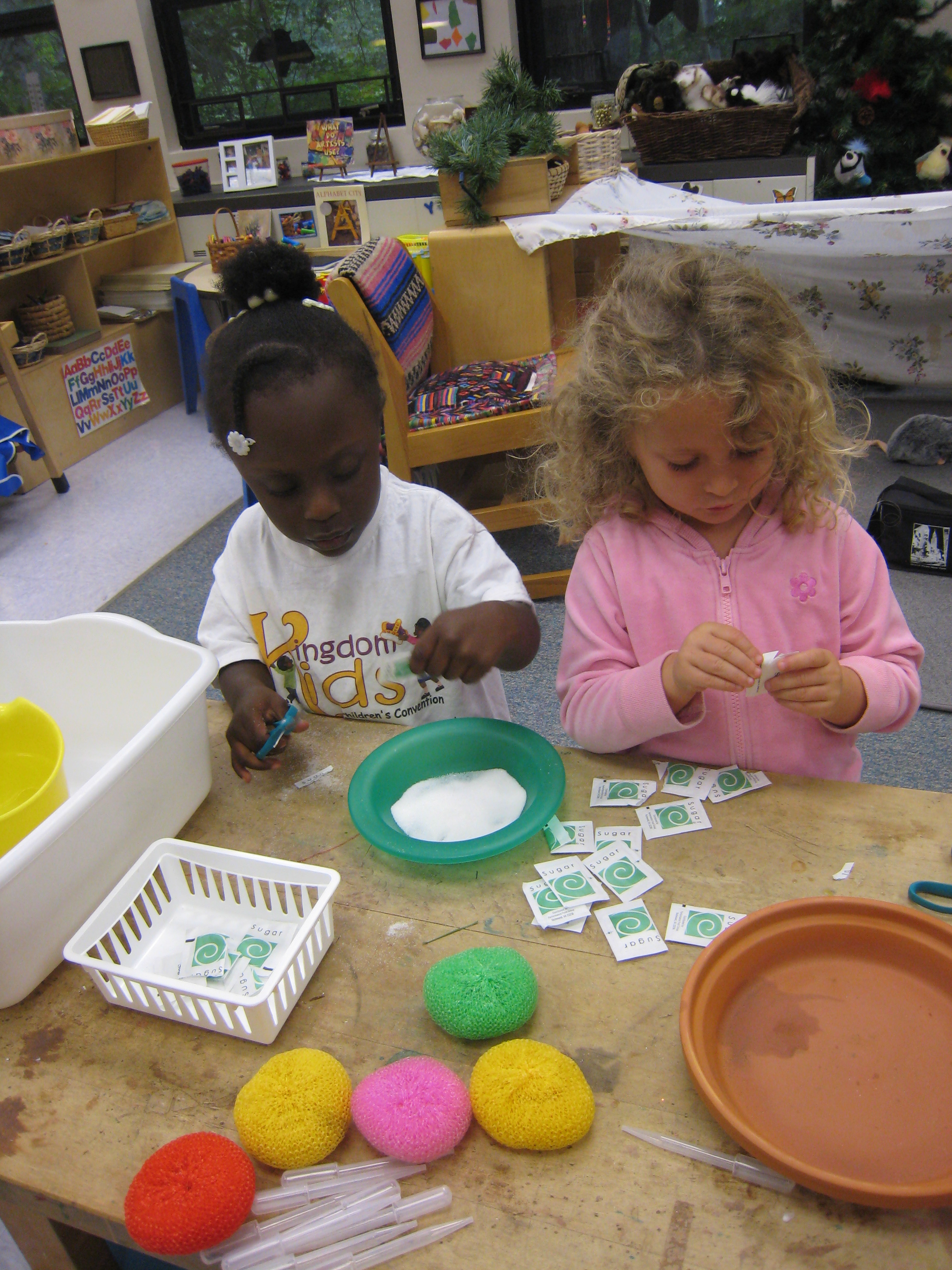 The children cook up a batch of "nectar" for our butterflies. The children mix sugar with water, then use eye droppers to soak colorful sponges.
The Musical Milkweed Game...
Everyone gets an egg and everyone has a plant.
When the music starts,all the butterflies fly around the room. When the music stops they come to a milkweed plant to lay an egg.
As in musical chairs....One plant is removed (pulled from the garden) during each round untill there is no Milkweed left....
What's a Monarch mom to do?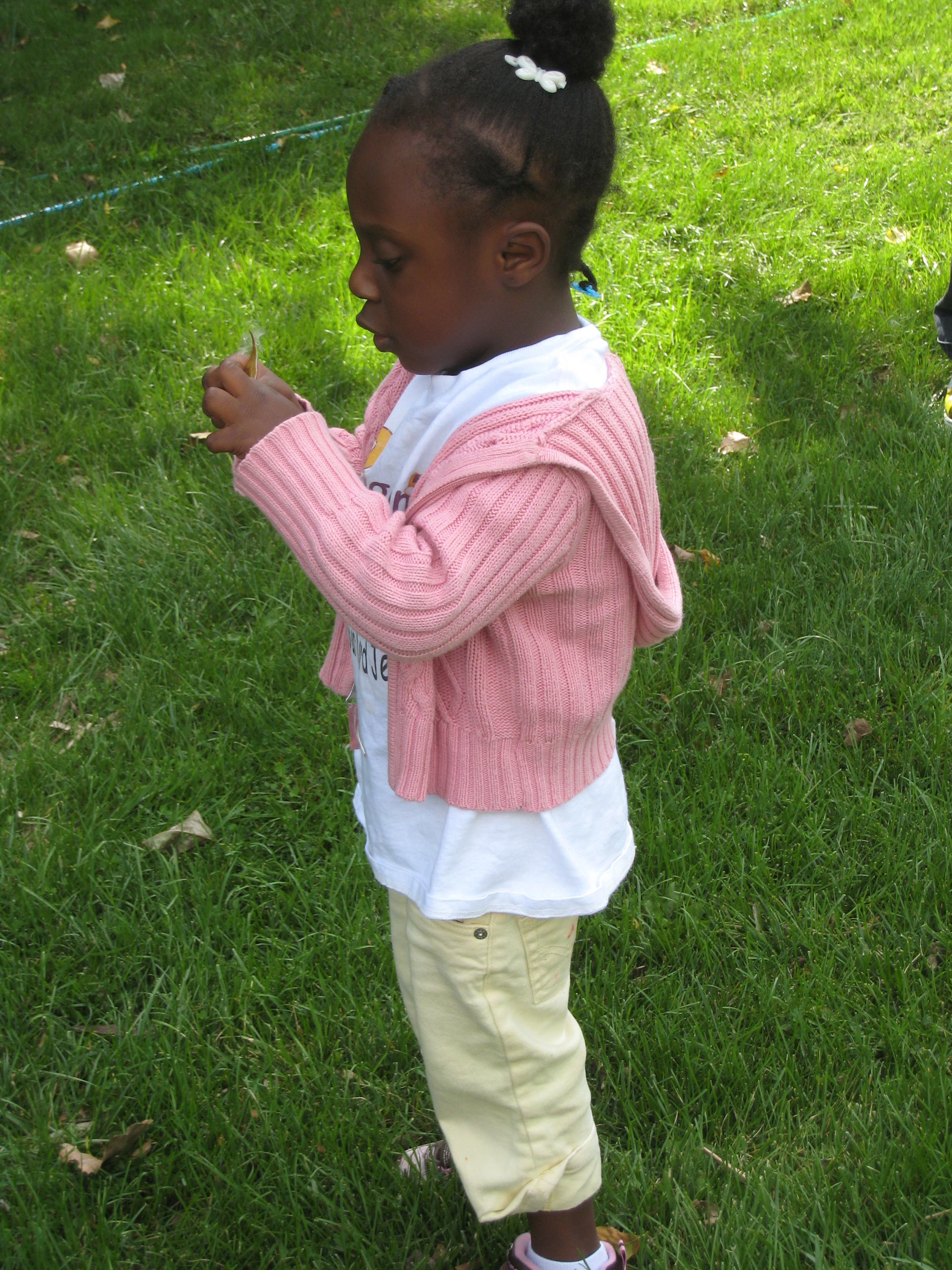 The children decide:
"Leave Milkweed in the garden.We need to plant Milkweed for Monarchs!"
We visit the sale at the Horticulture Department to buy flowering fall plants .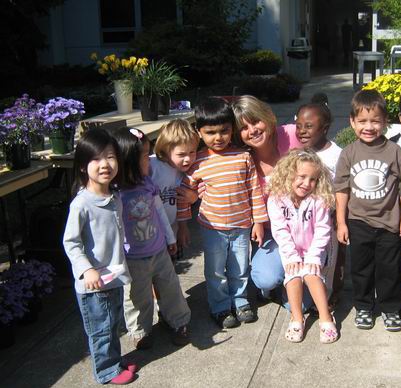 Thanks for your help "Plant Lady" Fran!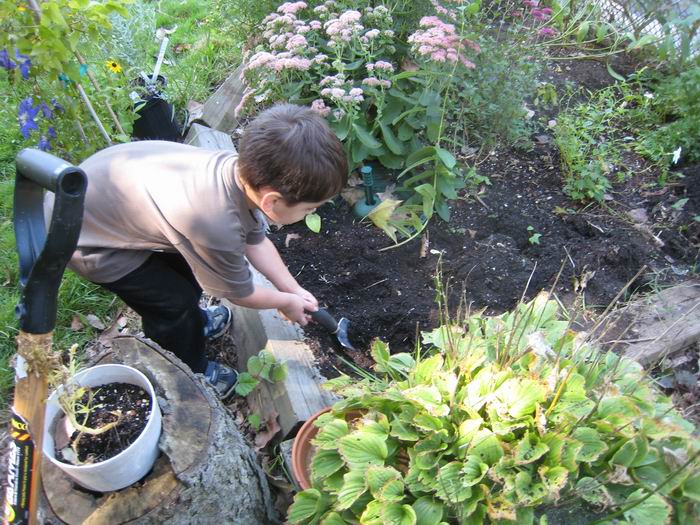 The children plant flowers in the garden for Monarch and other butterflies.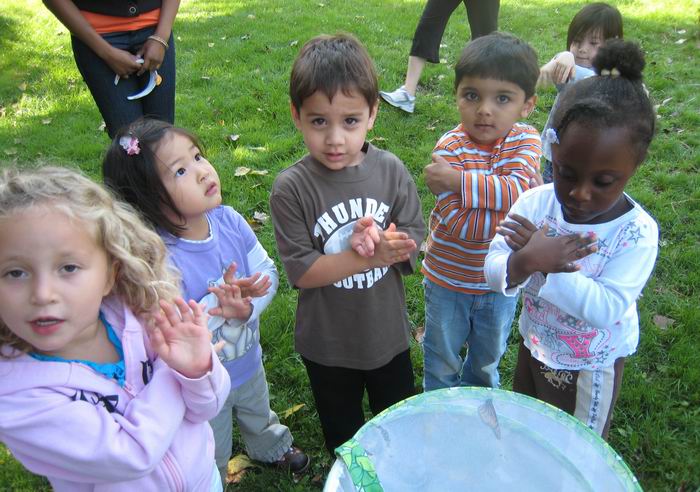 After sipping some nectar for strength, "Junior" the Monarch is ready for the long flight ahead.
(To the tune of "Row,Row,Row Your Boat.)
Flap,flap,flap your wings.
It's time for you to go.
Flying, gliding,
Flying,gliding.
Off to Mexico!