LEONARDO DA VINCI SCHOOL, LIMA, PERU
Lima is the capital and largest city of Peru. It is located in the valleys of theChillon,Rimac and Lurin rivers, on a coast overlooking thePacific Ocean.
Flag and Map of Peru at Enchanted Learning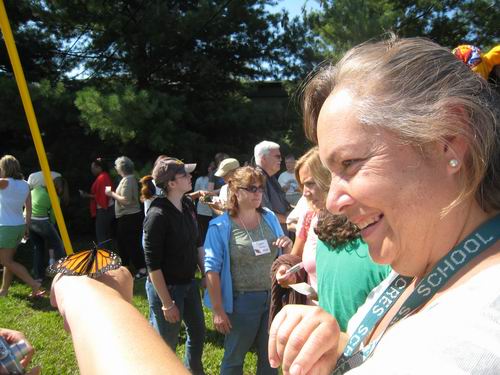 After an online correspondence, I finally met Cristina Loayza ,program director for the Leonardo Da Vinci bilingual school at a Monarch Teacher Network workshop at the EIRC in N.J. this summer. What an amazing workshop!
What's the weather in Lima?