What are Language & Literacy Experiences for Preschool Children ?
Talking with others about personally meaningful experiences

Describing objects, events, and relations

Having fun with language: listening to stories and poems, making up stories and rhymes

Writing in various ways : drawing, scribbling, letterlike forms, invented spelling, conventional forms

Reading in various ways: reading storybooks, signs and symbols, one's own writing

Dictating stories

"Children are made readers on the laps of their parents."
— Emilie Buchwald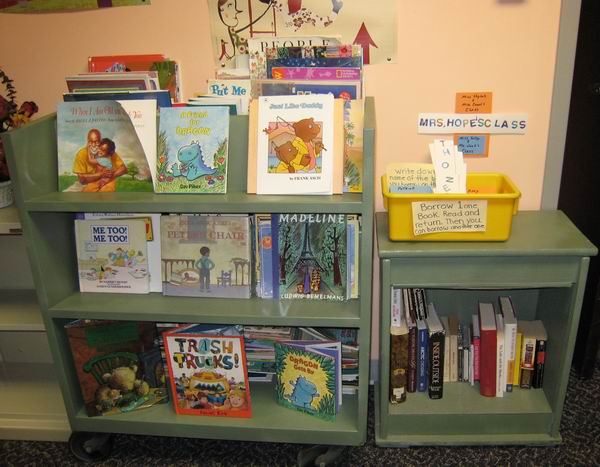 Borrow a book from our school library! Just write the name of the book you are borrowing on your library card. Return the book.. and borrow another.
( Donations for our lending library are always welcome. Please do not include books featuring cartoon characters.)
American Sign Language

See our
Monarch
Page for some great butterfly books!
Let's Wave and Say Hello
Tune: Farmer in the Dell
Let's wave and say hello
Let's wave and say ________
Let's say hello to all our friends
Let's wave and say _________
How many ways can YOU say hello?